Biography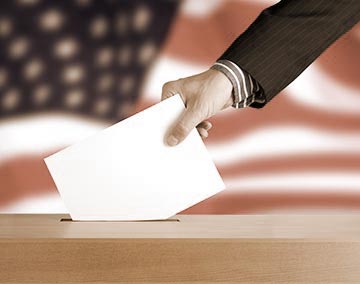 Gregory M. Harvey's practice has resulted in more than 150 reported judicial decisions and includes extensive experience on appellate briefing and argument, First Amendment law, securities litigation and public election law.
Gregory's First Amendment practice has included representation of several daily newspapers. His commitment to First Amendment and public election law has earned him the James Madison Award of the Society of Professional Journalist (Philadelphia Chapter), and the Judge Learned Hand Human Relations Award of the American Jewish Committee. Gregory was also elected as a Fellow of the American College of Trial Lawyers, an honorary association which recognizes excellence in trial practice. Election to membership is extended by the College only by invitation, after careful examination of the nominee's experience, skill, ability and ethical standards.
Gregory's appellate oral arguments have resulted in notable victories. The decision of the U.S. Court of Appeals for the Third Circuit in the case known as In re Combustion Engineering, Inc., 391 F.3d 190 (Dec. 2, 2004), increased by more than $200 million the funds to compensate the parties for whom Gregory argued. In a Pennsylvania
Commonwealth Court appeal, Gregory was selected by PECO Energy Company to argue for the constitutionality of Pennsylvania's Electric Competition Act, involving PECO's right to recover more than $5 billion in "transition costs" as part of the deregulation of electric utilities. The significance of the Commonwealth Court's unanimous decision sustaining PECO's position is the subject of Gregory's article published in The Pennsylvania Lawyer (November-December 2001) titled "Deregulation Done Right-How a different choice in the legal structure of electric deregulation has so far saved Pennsylvania from California's fate."
Gregory's other important appellate victories in recent years include In re CoreStates Trust Fees Litigation, 39 F.3d 61 (3d Cir. 1994), affirming 837 F. Supp. 104 (E.D. Pa. 1993)(putative class action challenging bank's trust fees could not be maintained under either the diversity or federal question jurisdiction of the federal courts, notwithstanding that there was no right to conduct a class action in the state court having exclusive jurisdiction of fiduciary trusts); Costello v. Ocean County Observer, 136 N.J. 594, 643 A.2d 1012 (1994)(summary judgment granted to newspaper defendants by intermediate appellate court affirmed on federal constitutional grounds despite exceptionally unfavorable facts); Jubelirer v. Singel, 162 Pa. Cw1th. 55, 638 A.2d 352 (1994)(en banc), and two related cases, Donatelli v. Mitchell, 2 F.3d 508 (3d Cir.), affirming826 F. Supp. 131 (E.D. Pa. 1993), and Greenwood v. Singel, 1993 WL 77271 (E.D. Pa. 1993)(adjudicating various state and federal constitutional issues arising from a battle for control of the Senate of Pennsylvania; Gregory was chief counsel in the Jubelirer case and obtained a unanimous en banc decision sustaining the constitutionality of counting the vote of a senator elected under disputed circumstances on the issue of his own seating).
As in these recent decisions, earlier cases argued by Gregory have established important legal principles, such as: D. H. Overmyer Co. v. Frick Co., 405 U.S. 174 (1972), resulting in a unanimous decision sustaining the constitutionality per se of confession of judgment, one of the few appellate decisions sustaining the creditor position; Garner v. Wolflinbarger, 430 F.2d 1093 (5th Cir. 1970), argued by Gregory for the American Bar Association as amicus curiae and resulting in the reversal of a trial court ruling that plaintiffs in derivative litigation were entitled automatically to corporate attorney-client communications because they were shareholders; and Intraworld Industries, Inc. v. Girard Trust Bank, 461 Pa. 343, 336 A.2d 316 (1975), tried and argued on appeal by Gregory for the party seeking to obtain payment under a letter of credit and still the leading case in Pennsylvania sustaining the sanctity of such instruments against efforts by bank customers to enjoin their being honored.
Gregory's cases also include tenacious efforts to achieve justice for his clients, as in NABCOR v. Philadelphia National Bank, in which an $8 million verdict entered under controversial circumstances by a state court trial judge was ultimately set aside and a new trial denied by the intermediate appellate court, and the judge himself was both defeated by the voters for retention and twice held to deserve disciplinary removal from the bench (both instances occurring after his electoral defeat).
Gregory's representations involving public election law have frequently been referred to in the legal press and in The Philadelphia Inquirer and the Philadelphia Daily News, e.g., "one of the state's leading authorities on election law" (The Legal Intelligencer, Sept. 28, 1999); "a leading election lawyer" (The Inquirer, June 2, 1994); "state elections law expert" (The Inquirer, May 29, 1993); "one of the state's top election attorneys" (Daily News, May 14, 1991). Gregory also holds elective political party office as a member and Ward Co-Chair of Philadelphia's 8th Ward (Center City West) Democratic Executive Committee.
Gregory was senior counsel at  Montgomery McCracken, and previously a senior litigation partner with Morgan, Lewis & Bockius LLP.